When it comes to conquering the great outdoors, having the right gear is essential, and a reliable pair of hiking boots is at the top of the list. La Sportiva, a renowned brand in the outdoor industry, offers a range of high-performance hiking boots designed to meet the demands of adventurous souls.
In this comprehensive review, we will delve into the top 3 La Sportiva hiking boots that stand out for their exceptional quality, innovative features, and unwavering durability. So lace up your boots and get ready for an exploration of the best La Sportiva has to offer.
Top 3 La Sportiva Hiking Boots Review
1. La Sportiva Mens Karakorum Hiking Boots: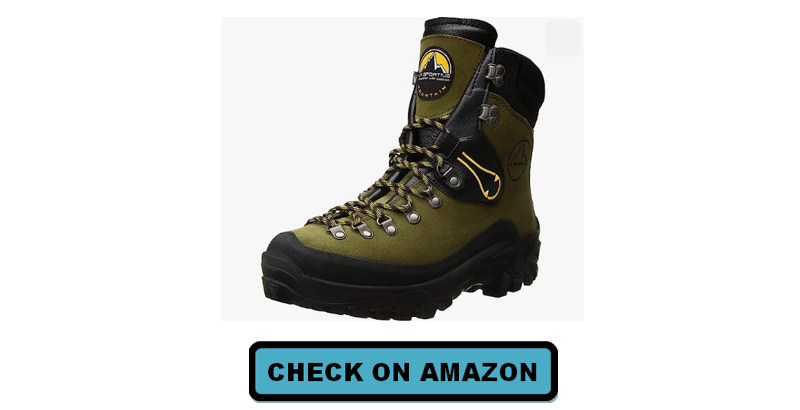 When it comes to conquering rugged terrain and venturing into the mountains, the La Sportiva Mens Karakorum Hiking Boots are the perfect companion.
Crafted with precision and attention to detail, these boots are designed to withstand the harshest conditions while providing maximum performance and protection. Made from 100% leather, these boots offer exceptional durability and long-lasting wear.
One of the standout features of the La Sportiva Karakorum boots is the tapered 8mm high-density Nylon, which provides a smooth flex and ensures consistent performance throughout the boot.
This unique design allows for compatibility with New-Matic crampons, making them an excellent choice for mountaineering adventures. The 2.8mm Idro-Perwanger leather upper offers impressive water repellency, breathability, and durability, keeping your feet dry and comfortable in various weather conditions.
The aggressive Vibram sole with semi-automatic crampon attachment ensures superior traction and grip on challenging terrains. The multi-directional 3D Flex hinge promotes greater flexibility and faster break-in, allowing you to move with ease and agility.
Whether you're navigating rocky trails or traversing steep slopes, these boots provide the stability and support you need to conquer any mountain.
Pros:
1. Exceptional durability and long-lasting wear
2. Smooth flex and consistent performance
3. Water-repellent and breathable leather upper
4. Aggressive Vibram sole for superior traction
5. Compatible with New-Matic crampons for mountaineering adventures
Cons:
1. May require a longer break-in period for optimal comfort
2. La Sportiva Men's Hiking Boots: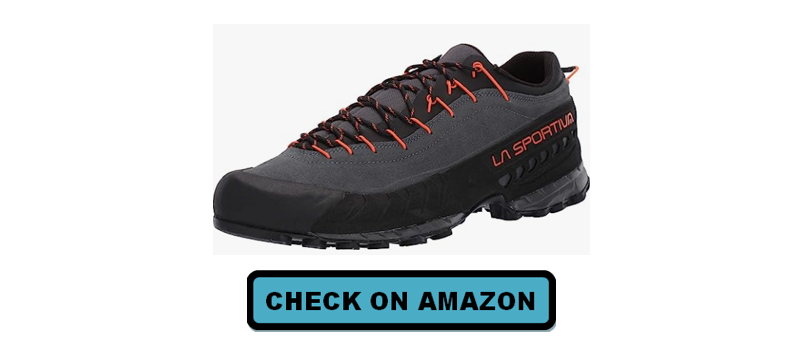 Designed to handle the toughest terrains and provide unparalleled support, the La Sportiva Men's Hiking Boots are built to go the distance. These boots combine durability, comfort, and style, making them a top choice for outdoor enthusiasts.
The leather upper material enhances abrasion resistance, foot protection, and stability, ensuring your feet stay safe and secure on challenging trails.
Featuring a wide forefoot fit, these boots offer all-day comfort and stability, allowing you to hike for hours without discomfort. The Vibram Mega-Grip outsole is exceptionally sticky, providing confidence and traction on various surfaces, including rocks and trails.
Whether you're scrambling over boulders or trekking through muddy paths, these boots will keep you steady on your feet.
The STB Control System delivers torsional rigidity and support without compromising underfoot cushioning. This feature is particularly useful on uneven terrain, providing stability and preventing injuries.
The precise to-the-toe lacing ensures a customized fit, allowing you to adjust the boots according to your foot shape and preferences. Additionally, the rear cord loop enables you to attach the shoes to your pack for easy transportation during your hiking adventures.
Pros:
1. Excellent support and stability on rugged terrains
2. Durable leather construction for enhanced foot protection
3. Wide forefoot fit for all-day comfort
4. Vibram Mega-Grip outsole for superior traction
5. STB Control System for torsional rigidity and support
Cons:
1. May not be as breathable as some other models
3. La Sportiva Women's Wildcat Trail Running Shoe: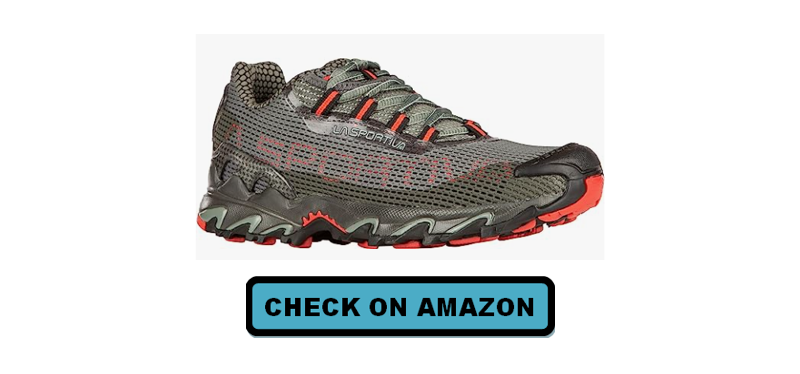 The La Sportiva Women's Wildcat Trail Running Shoe is the ultimate choice for female athletes who crave stability, cushioning, and performance on the trail. Whether you're embarking on a moderate hike or a technical trail run, these shoes will keep you comfortable and protected.
La Sportiva's most cushioned trail running shoe, the Wildcat excels in a wide range of terrains and distances. The high-cushion midsole delivers exceptional shock absorption, ensuring comfort during long hikes, ultra-marathons, and off-road races.
The Nylon molded flex transfer shank and a layer of LaSpEVA provide additional cushioning and protection, reducing the impact on your feet and joints. These shoes are designed to keep you going, mile after mile.
With vented AirMesh uppers, the Wildcat offers breathability and moisture control, keeping your feet cool and dry even on hot days. This feature prevents blisters and discomfort, allowing you to focus on your performance.
The grippy FriXion AT sole with Impact Brake System and X-Axis provide traction and stability on slick trails and uneven terrain, ensuring you can confidently tackle any challenge.
Pros:
1. Excellent stability and cushioning for long-distance runs
2. Lightweight and breathable design
3. Grippy outsole for traction on various terrains
4. TPU trans kinetic heel stabilizers for added support
5. Ideal for moderate to technical terrains
Cons:
1. May not be suitable for runners with narrow feet
2. Limited color options available
Three Factors to Consider When Buying La Sportiva Hiking Boots
1. Unmatched Durability:
La Sportiva hiking boots are crafted with premium materials and expert craftsmanship, ensuring exceptional durability that withstands the toughest outdoor conditions.
From rugged mountaineering to long backpacking trips, these boots are built to last, providing reliable performance over extended periods.
2. Innovative Features:
La Sportiva incorporates innovative features in its hiking boots, catering to the specific needs of outdoor enthusiasts.
From specialized sole designs for optimal traction to crampon compatibility and advanced shock absorption systems, each boot is equipped with technologies that enhance comfort, performance, and safety.
3. Superior Fit and Comfort:
La Sportiva understands the importance of a comfortable fit when it comes to hiking boots. Their boots are designed to provide a snug fit, offering stability and support throughout your adventures.
With attention to detail and ergonomic designs, La Sportiva hiking boots ensure maximum comfort, reducing the risk of blisters and foot fatigue.
Read more about our article: Chaco hiking boots review
Conclusion:
In conclusion, La Sportiva hiking boots are a top choice for outdoor enthusiasts seeking high-performance footwear. With their unmatched durability, innovative features, and focus on fit and comfort, these boots are built to tackle any trail or expedition.
Whether you're a mountaineer, a backpacker, or a trail runner, La Sportiva offers a range of options to meet your specific needs. Invest in a pair of La Sportiva hiking boots and embark on your next adventure with confidence.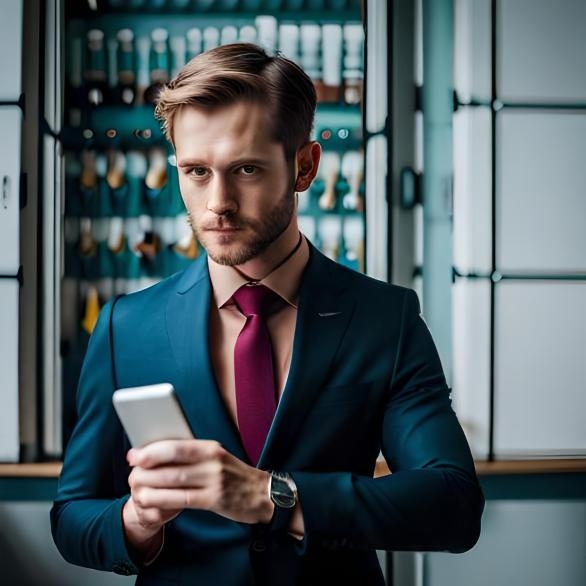 Tyler Looney is an avid hiking enthusiast and the author of HikingBootsPros.com, a website dedicated to providing helpful insights and advice on choosing the best hiking boots. His expertise and passion for hiking have made him a valuable resource for both beginner and experienced hikers alike.